Being 4 days into spring already, I thought it was time to get back on my KTM 990, recharge it's battery and go see the Western Cape was looking like at this time of year. I hooked up with my friend Toran and a friend of his to run in a brand new 1200 GS Beemer. Our day started at 6.30 am with a trip around most of the Cape Peninsula, stopping for breakfast at the Olympia Cafe in Kalk Bay.
Besides being the place to be seen in Kalk Bay they make a fine breakfast, I enjoyed the attention of a cool little kid and his parents,who at about 4, was already a bike nut.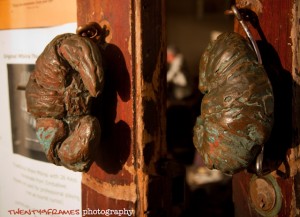 From Kalk Bay it was follow the coast to Strand and along the winding coastal road to Hermanus, where we were treated to a spectacular display by the in season whales.
Bintang's Cave, situated right on the rocks, is the perfect place to grab a bite or a drink and witness these amazing creatures almost at arms length.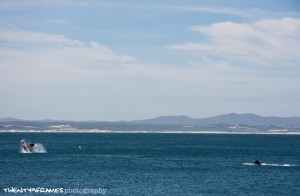 The other two were under time constraints and turned around at Stanford, I was hoping to get offroad and pop past the Goudiniax Enduro between Napier and Caledon. I got onto some awesome roads, what a pity for the other two, the country side was coming alive.
I eventually found the enduro even though I had the GPS mapping me to the farm and kept turning away from the routing to find new roads.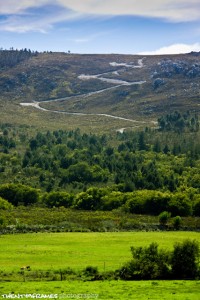 It just got better and better even though I did have to deal with some heavy winds.
After my brief stop to see the guys resorting to barrel racing I step off again with the only plan being coming through Franschoek at some stage.
From there I decided to try find the most off road way home, which I sure did, I ended up in farm fields. The GPS told me there was a road there but I think the farmer had other ideas. Fences, closed gates, lots of unwinding wire and I made it through…
I had a quick education in farm engineering 101 with this link grove method of unlocking a chain. It hard to believe this is all between Paarl and Durbanville.
This little river crossing worried me a bit as I didn't know how deep it would be, but after getting over being a woes it was nothing.
The canola flowers were a fitting end to a awesome 500km day on the bike.