Since the birth of my girls I haven't had much time to get on a bike and go for a ride, so when an opportunity came up to take a KTM 690 Rally out Mid Week with the guys from KTM Cape Town, I was more than up for it.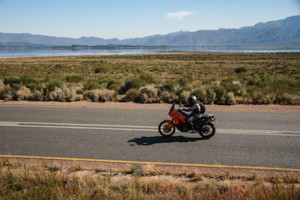 Not only that but our destination was an over night stop on the Breede River, one of my favourite places to get away. Our host was Eddie Sullivan and his spot on the river is amazing and really kitted out to entertain.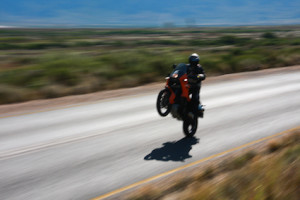 This was my first proper ride on a 690 Rally after recently having had the opportunity to ride the standard 690 Enduro.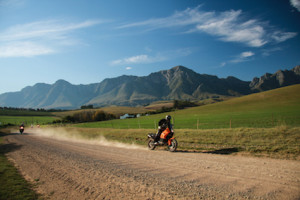 I thought I might end up chasing the rest of the guys the whole way through the gravel and tar roads as the group I was riding with con sited of 2 KTM 1190 R's, a 1190 Adventure and Eddie on a KTM 990.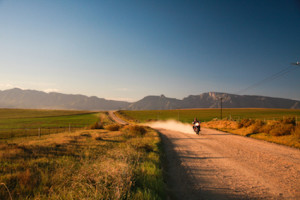 However the 690 really impressed and could comfortably sit at high speed on the fast open tar and dirt sections. When we hit anything technical it was like riding a bike enduro bike and I was having tons of fun practicing my wheelies.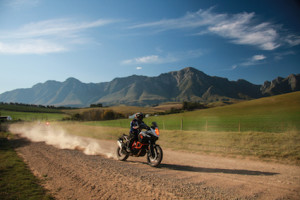 We arrived just in time to catch a evening ski and Eddie had arranged that the boat, braai and beers were all ready and waiting.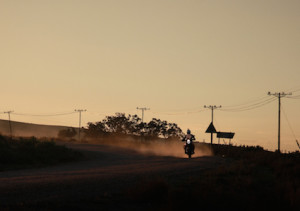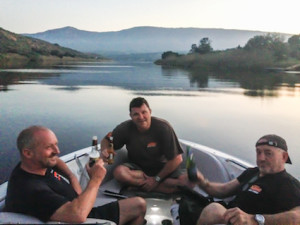 Eddie's place has the perfect fire pit that ensures that even after all the cooking is done no one leaves, needles to say there was some good traditional South African kuiering and everyone woke up a little worse for wear.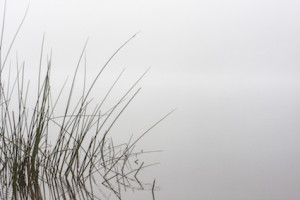 But this is the Breede River and the water was like glass so I made sure to squeeze in a final ski before we hit the road back to cape Town.