There is nothing like waking up to a East Coast sunrise, palm trees and some clean swell. This morning we headed south down to Scottburgh for a morning session and scored some fun waves, the most amazing thing for us was how warm the water is up here.
The onshore winds pick up late morning, this time of year,  so we had some time to chill before heading into the city for a late lunch at Vida in Florida Rd, one of my favourite parts of Durban. Having seen the Moses Mabhida Stadium near completion last year, it was looking even more spectacular this time round and we decided to take the trip up onto the arch for a well timed sunset.
With the 2010 Soccer World Cup done and dusted some people in Durban are already planning for next year…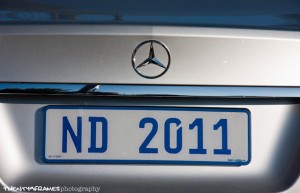 Last year I noticed how so many of the street names in Durban had been changed but the old signs are left with a line through, this is still the case and I was hoping for some comedy from my GPS listening to it try to pronounce the new names.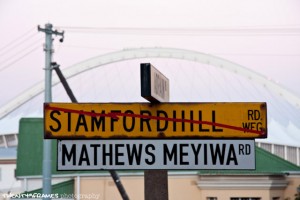 Our last stop on the city was at the Fox head office to collect my numbers for the Fox Surfer X event which starts tomorrow. www.surferx.co.za
Got a facebook update to say the surfing has been moved from Dairy Beach north to Bronze Beach in Umhlanga, due to the lifting of the shark nets and sightings of numerous sharks as a result of a late sardine run. Now to me I thought the sards were heading North and I'm also wondering why it's called Bronze Beach (after a Bronzie Shark?)
The event starts tomorrow at 9am and I have spend way to much time on the computer, more news tomorrow.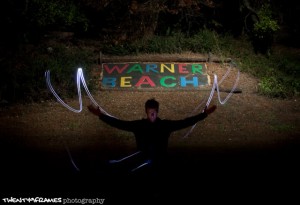 Rick and I had some fun with playing with light as we arrived back at our base camp in Warner Beach.