A couple of weeks ago, a friend of mine who has recently moved down from Mthatha in the Eastern Cape, called me up and asked me to take him riding. Now knowing the quality of riding up in the former Transkei and his requests for an enduro ride, I thought I'd better get some help. A friend was overseas, lounging in the South of France while his poor bike languished at KTM Cape Town, just the thing I needed for the task ahead.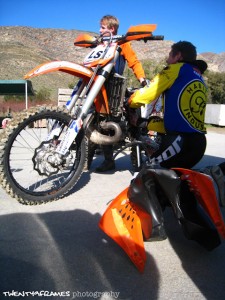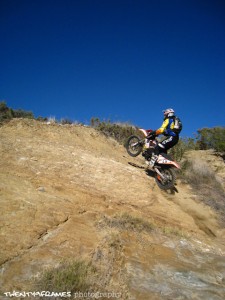 My next move was to contact my friend Mark who rides every weekend, next thing you know we were invited to join a group going out to ride on the farm that hosts the annual Montague National Enduro. Mark mentioned that it was going to be a day of challenging riding… (When Mark says that, I get nervous).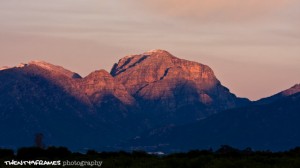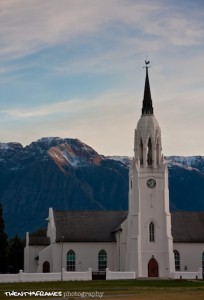 We decided to take one of my Capeability Production Vans, so saturday morning was an early start to  collect the other 3 riders and head out past the snow capped mountains that surrounded Worcester  on our way to the farm 210 kilometers from Cape Town.
The scenery was spectacular, that riding was extremely challenging for me, we spent most of the day  riding through dry rocky river beds, but it was a awesome day out.
At the end of the days riding the guys decided to challenge each other to see how far they could get up the hill behind the farm house. There is no trail there and you have to find your own line up the loose rock and thick bush. My bike was boiling and I think I reach the end of my talent range about a third of the way up.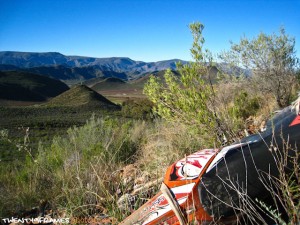 I got home after driving 420 km's to go riding, no thats commitment!