We had decided to try another cheaper spot to spend the night in Port Alfred, we awoke to the same terrible winds as yesterday and some seriously tacky bathroom towels. I guess you get what you pay for!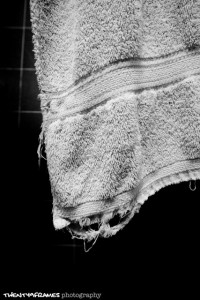 The only thing to do was carry on heading south and hope for something at J Bay, but not before we drove through one of my favourite farmlands in the country. I called this cow country, beautiful green fields that lead to massive sand dunes and the promise of pristine beaches beyond, all dairy suppliers to Clover. This leads to the quaint holiday town of Sunday's River and then into the industry of Port Elizabeth.
We arrived in J bay to some bumpy cross shore surf but hey, we only 4 guys in the line up we were on it. The water was super dirty and murky, but I wasn't going to tell Rick that I felt less comfortable here than at Nahoon.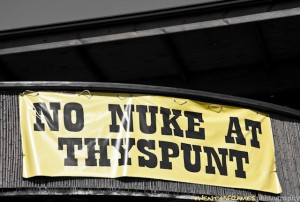 There are some interesting sights in J Bay, from the movement to prevent the proposed Nuclear Power Plant at Thyspunt to a building recording the achievements of the local criminals.
We took the scenic route to Cape St Francis for my second session of the day at Seal Point, once again the Shark stories were following us, that combined with some pretty average looking waves and Ricky once again decided to be the photographer.
My wave selection was once again letting me down but some locals came out to show Rick that he had in fact missed out.
After surviving another day without encountering any men in grey suits, we found a cool spot in the St Francis Bay Resort to spend the night. The old caravan park is being transformed into a great spot with a range of accommodation from backpackers to five star villas. Fassie's brand new restuarant was serving some great food and whipped up the biggest burger I have ever seen.